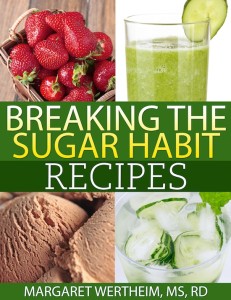 Breaking the Sugar Habit Recipes PDF Download: $7.00
15 delicious no added sugar and low sugar recipes (with no artificial sweeteners) for desserts, beverages, and salad dressing to so you can still savor some sweetness. Recipes include: Vanilla Coconut Macaroons, Chocolate Peanut Butter Ice Cream, Dairy Free Strawberry Ice Cream, Cashew Cream, and more!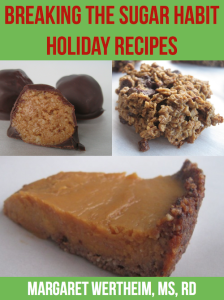 Breaking the Sugar Habit Holiday Recipes PDF Download: $7.00
All recipes are low in added sugar, the majority are gluten-free, and most have a dairy-free variation. No artificial sweeteners! Recipes include: Dark Chocolate Peanut Butter Balls, Oatmeal Cookies, Apple Pandowdy, Pumpkin Pie, and more!