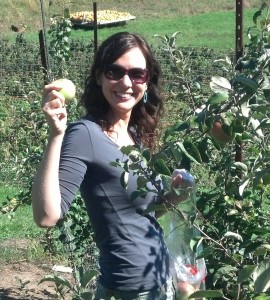 I'm Margaret Wertheim, MS, RDN, a Madison, Wisconsin based Registered Dietitian Nutritionist specializing in fertility, pregnancy, and women's health including managing PMS and menopausal symptoms. I believe in the healing power of real food and its ability to transform our health and vitality.
I am passionate about the detrimental effects that excess sugar intake has on our health and have plenty of posts, videos, recipes, and a quiz to help you assess and reduce your sugar consumption. This is one of the most important things you can do for your health!
When it comes to weight loss, I do not subscribe to the "calories in, calories out" philosophy. While calories do matter for weight loss, there are many other things that matter – including hormones such as insulin and thyroid hormones. Without making these hormones work for you, it can be very difficult to lose weight despite following a low calorie diet. The other key is that everyone is different and therefore handing out the same meal plan to everyone may cause one person to lose weight while others are left frustrated by their lack of results. There is no "one size fits all solution." For women's health hormones like estrogen and progesterone play a key role in PMS, fertility, and menopause. Balancing these hormones through nutrition and supplements are important ways to help you achieve your goals and become your best self!
I have a BS in biochemistry from the University of Wisconsin-Madison and MS in nutrition from Bastyr University in Seattle and over 7 years of experience working with clients in a variety of settings including at the University of Chicago and other Chicago area hospitals, UW-Madison, and other Chicago-area hospitals, and at Pulling Down the Moon, a Chicago-based integrative care center for fertility and pregnancy. One of the most important things to me in my practice is that I provide recommendations that are based on the current research and help clients through the change process to create sustainable healthy habits. I am the author of Breaking the Sugar Habit: Practical Ways to Cut the Sugar, Lose the Weight, and Regain Your Health and the creator of the Sugar Breaker Program, an online and self-paced e-course for helping you break the sugar habit. I have also been featured on the Today Show and have written or been quoted in numerous articles on nutrition, such as in Kiwi magazine, Today's Dietitian and on MindBodyGreen.