This is one of my favorite side dishes. In my family, we have it on Thanksgiving and Christmas, as it's a dish my Dad enjoyed growing up in Germany. The apples provide a gentle sweetness that makes this dish pair nicely with a more savory meat dish. I like to pair red cabbage with pulled pork or roast chicken. When it comes to sticking to a food budget, red cabbage (or any type of cabbage for that matter) is relatively inexpensive and goes a long way. This dish is also very nutrient rich – vitamin C, vitamin K, folate, and beta-carotene. This dish is loaded with antioxidants that are can be important both for women and men when trying to conceive.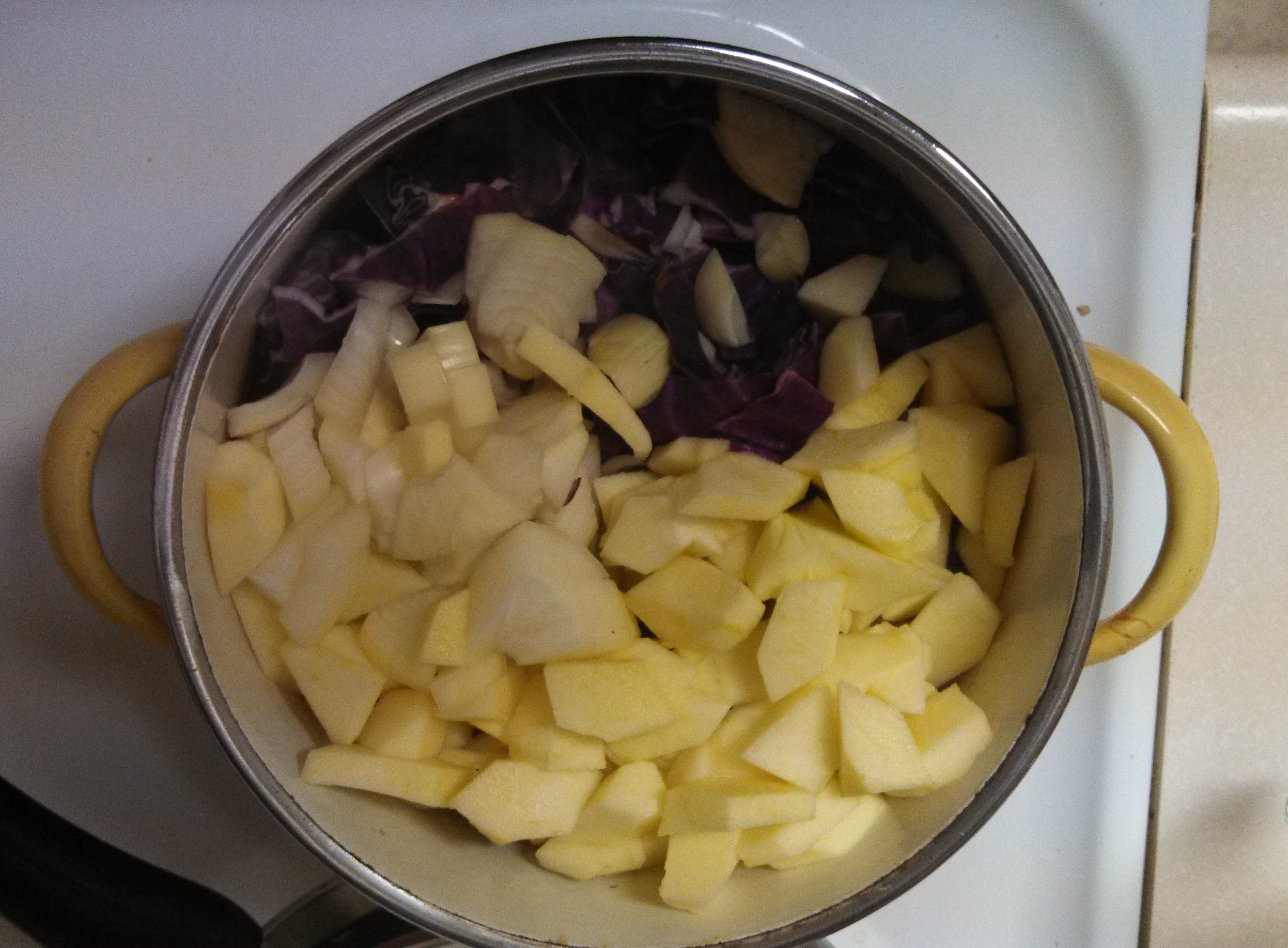 Cooked Red Cabbage with Apples
Serves 6
Gluten free/Grain free/Dairy free
1 small head (or 1/2 larger head) of red cabbage
3 medium apples
1 medium onion
1 tablespoon apple cider vinegar
2 tablespoons water
Cut red cabbage in half and remove the core. Coarsely chop and place into a large pot. Peel, core, and slice apples, dice onions, and add to pot along with cabbage. Stir to mix with a wooden spoon. Add apple cider vinegar and water. Heat over medium heat with cover on the pot until you hear the liquid boiling – about 5 minutes.  Turn heat to simmer, and cook for 1 hour or until vegetables are cooked down and soft. Enjoy!